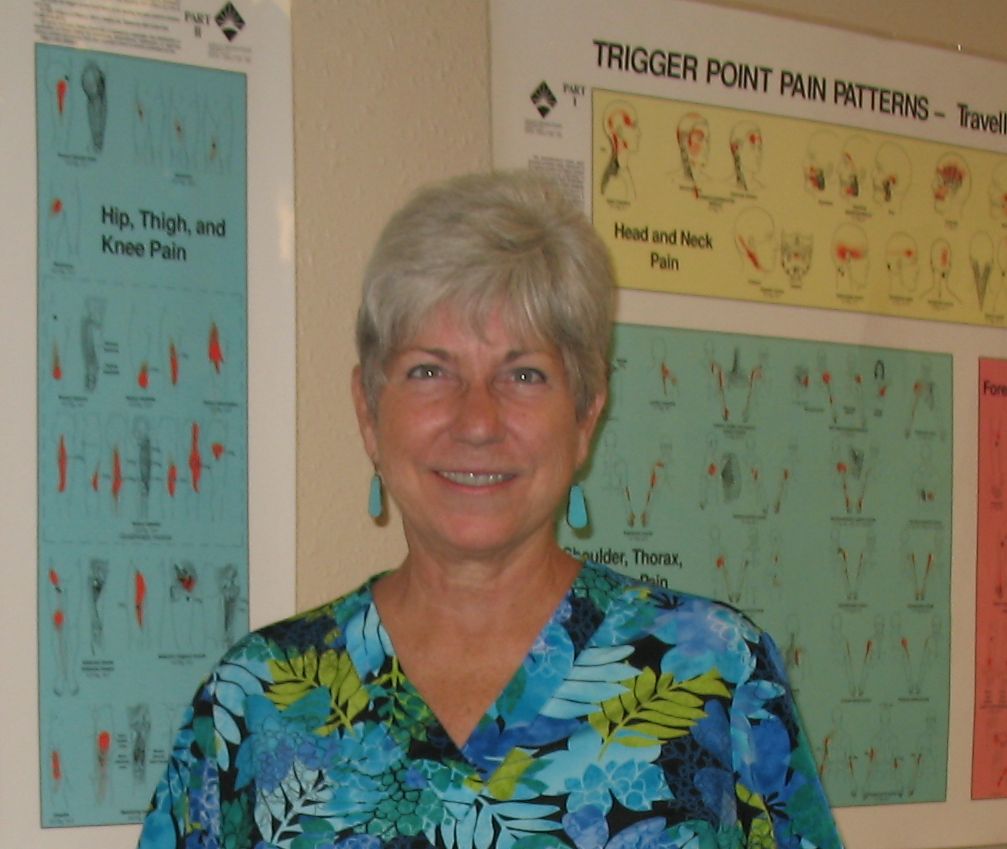 Dee Uppstrom, LMT 036149

I obtained my training from Therapeutic Body Concepts in San Antonio and have been licensed by the state of Texas since 2003.
All through my 20's and 30's I suffered from low back pain. When my back would "go out" I would just take a lot of Advil and suffer through. I received a couple of gift massages during this period, and although I found them wonderfully relaxing, they didn't help my back and I thought they were just an expensive luxury for rich people. Then when I was in my early 40's a very talented massage therapist worked on me and showed me that my chronic pain could be greatly reduced.
The changes brought about in my body by massage were nothing short of incredible. This was not a luxury; it was a medical necessity for maintaining a vibrant and active life, especially as I aged. When a few years later I decided it was time for a career change - after 25 years in Information Technology I was feeling used up and burnt out from all the travel and stress - my own pain journey inspired me to go into massage so that I could help others in the same way.
So it's easy to see why my mission statement and the philosophy in my practice is to help others achieve their maximum functionality with minimum pain. Bodywork can't solve every problem out there, but I knew from my own experience that it can achieve amazing things. And now I've been blessed to see amazing changes also happen in the bodies of my clients.
Lastly, I strongly believe in continuing education. The state of Texas requires 12 C.E. hours every two years and I generally get 3 or 4 times that. I've taken fun classes like learning how to do body wraps and facials, foreign forms of massage like Thai and Hawaiian, and alternative therapies like Craniosacral, Zero Balancing, and Reiki. But I keep coming back to what works for chronic pain - find the source of the pain and eliminate it. For that I rely heavily on neuromuscular therapy (aka trigger point therapy), myofascial release, and proprioceptive neuromuscular facilitation, which is a fancy name for improving joint range-of-motion.
If you have any type of chronic pain and are looking for a therapist in the north east San Antonio area I hope you will come to my table and give my hands a try.